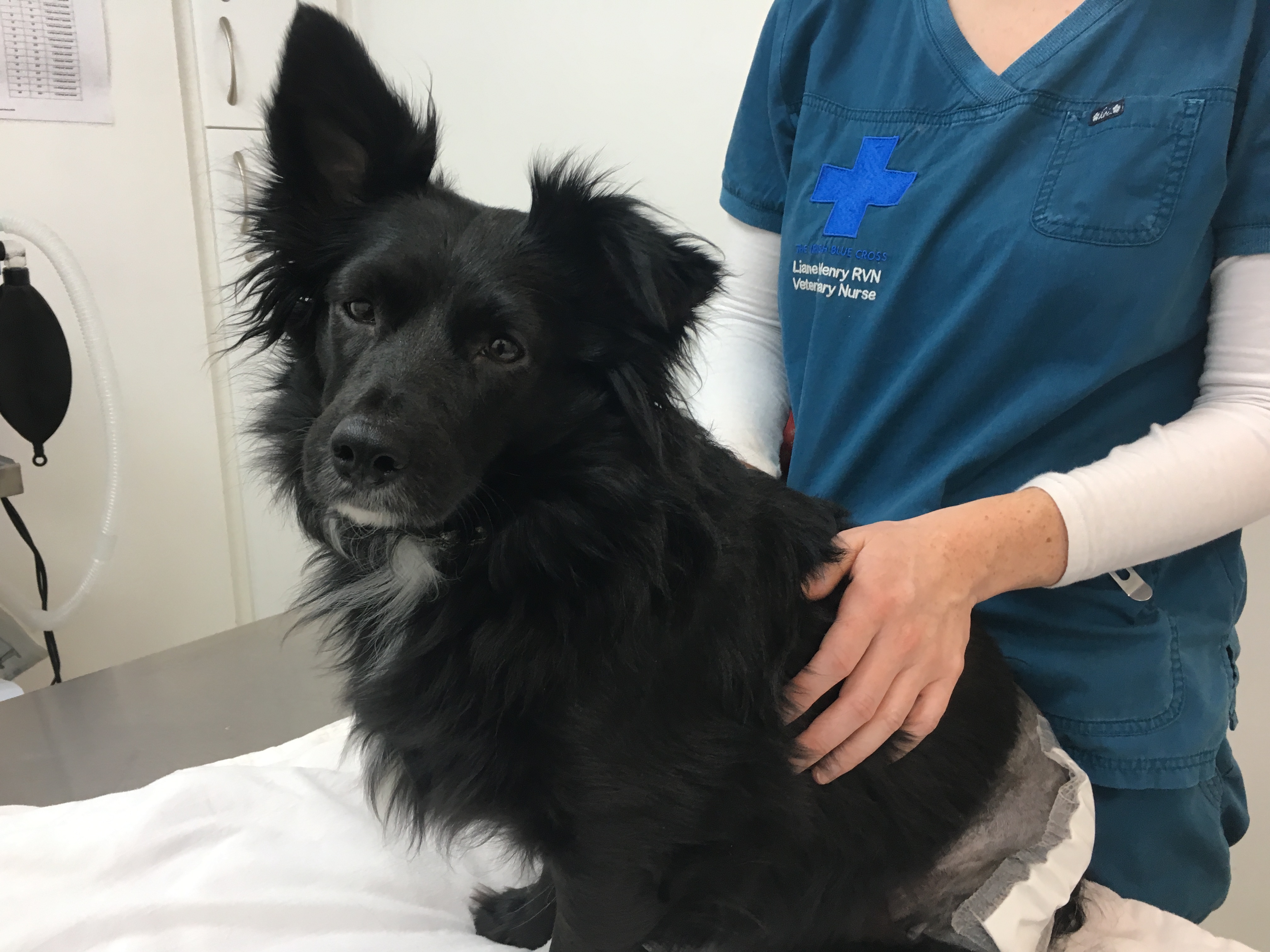 When
Wednesday 12 Dec 2018
Bailey's Christmas Appeal
Bailey's on the mend. This Christmas, you can help more pets like her.
Bailey was badly hurt. She arrived at our Cabra mobile clinic limping on her left hind leg and in a lot of pain and needed our help. Our mobile clinic vet went into action immediately, putting Bailey on pain relief and then referring her to our main clinic at Inchicore the next day, where we assessed her injuries.
Bailey's X-ray showed a dislocated hip. So we booked her in for an FHO procedure. That's a femoral head and neck ostectomy. The very next day our veterinary surgeon, Nicola, removed the femoral head and neck which allows for a false hip joint to form over time. Bailey will be able to get around in a lot more comfort when fully recovered from the surgery. Bailey, an otherwise healthy dog, was an excellent candidate for surgery. Through her braveness and her owners great support she came through her ordeal very well.
Bailey has been back to our team for aftercare and is doing very well. Her owners have been very careful to follow our aftercare advice in getting Bailey to use her leg as soon as possible after surgery. This meant her surgery was all the more successful and that Bailey now has a chance of making a full recovery.
Our team are delighted. It's heart-warming to see Bailey walking about more comfortably.
Surgery saved Bailey's quality of life. Please help other pets receive care at our clinics.