When
Friday 1 Dec 2017
3:00 pm
Amber's Appeal
Help my big build appeal to raise €100,000 to improve facilities at The Irish Blue Cross clinic in Inchicore so they can treat more of my friends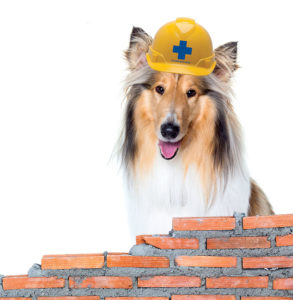 I'm Amber the dog and I'd like to tell you about a very special project I'm thrilled to be managing for The Irish Blue Cross.
You see some time ago I had an accident and needed surgery. The Irish Blue Cross took me in and gave me the surgery I needed. They looked after me so well as a patient and helped to make me better so now I want to help in return.
The facilities in their small animal clinic in Inchicore are really great but with the number of patients they see every week, they need
to urgently improve facilities for patients like me and for their veterinary team too. The Irish Blue Cross aims to provide the
very best standard of care to each and every patient they treat and, with your help, they'll be able to treat more dogs like me and my feline friends too!
They started fundraising some time ago and through supporters' generous donations and the proceeds of thisyears' Easter Raffle, they've made incredible progress. Butthey need to raise more! Right now they are still short€100,000. Can you help us?
Please give whatever you can towards this big build appeal. With your help, The Irish Blue Cross will have everythingthey need. I know this will make such a huge difference – topets like me and to the veterinary teams that help them.
Thank you so much on behalf of all patients and the veterinary team at the Inchicore Clinic.
What your donation can do