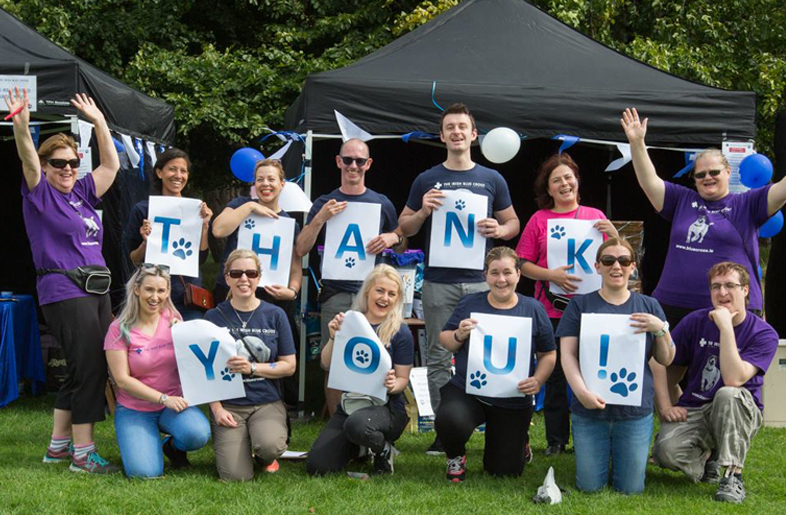 Thank you to the Department of Agriculture, Food and the Marine
06/01/2021

The Irish Blue Cross gratefully acknowledges the generous Ex-Gratia Funding provided annually by the Department of Agriculture, Food and The Marine (DAFM).

In 2020, DAFM granted €265,000 to support our Inchicore veterinary clinic and our mobile veterinary services.

Without this level of on-going support, our charity would be unable to assist the thousands of eligible clients and pets depending on our services.

The Minister for Agriculture, Food and the Marine, Charlie McConalogue TD, announced record funding awards of €3,200,000 to 101 animal welfare organisations throughout the country involved in protecting animals.
"I am delighted to award this funding to animal welfare bodies countrywide, in what has been a particularly challenging year for the charity sector. These awards mark the largest allocation of funding to animal welfare bodies by my department, and I am confident that the support will make a great difference to the lives of Irish animals."
In addition to the award of funding, Minister McConalogue reiterated the Programme for Government commitment to increase funding in the coming years and confirmed that the department:
"is fully committed to reviewing the model and its underlying policy objectives, with a view to doubling the funding available within two years."
The Minister acknowledged the people who work tirelessly across the country to protect animal welfare.
"We are particularly fortunate in Ireland to have a strong, active voluntary sector dedicated to animal welfare. The staff and volunteers from the organisations in receipt of today's funding in every county across Ireland show incredible commitment to protecting and caring for surrendered, abandoned and at-risk animals.
A full list of all the Animal Welfare organisations that received funding from the Department of Agriculture, Food and the Marine can be found here.