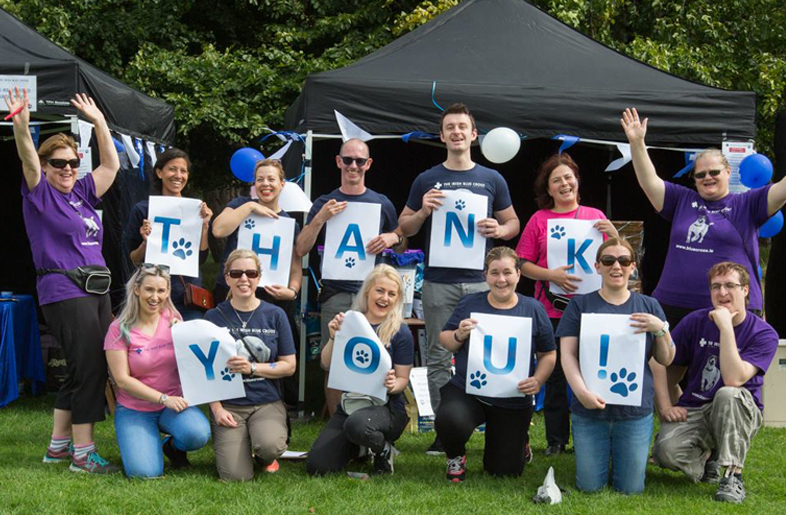 Thank you to the Department of Agriculture, Food and the Marine
06/01/2020

The Irish Blue Cross gratefully acknowledges the generous Ex-Gratia Funding provided annually by the Department of Agriculture, Food and The Marine (DAFM).

In 2019, DAFM granted €220,000 to support our Inchicore veterinary clinic and our mobile veterinary services.

Without this level of on-going support, our charity would be unable to assist the thousands of eligible clients and pets depending on our services.

The Charity is also grateful other government and local authority support received in 2019, including
Department of Rural and Community Development   €30,000
Dublin City Council  €10,000
South Dublin County Council  €3,000
Dun Laoghaire Rathdown County Council  €1,125
Fingal County Council  €800
The Minister for Agriculture, Food and the Marine, Mr. Michael Creed T.D., announced record funding awards of €2,906,000 to 106 animal welfare organisations throughout the country.

The Minister said "it gives me great pleasure in awarding this funding, which is the largest ever allocation of funding by my Department to animal welfare organisations". The Minister went on to say that 'the Government is committed to promoting and advancing the standards of animal welfare in our society and the organisations in receipt of today's funding, together with their staff and volunteers, provide great support and commitment to protecting surrendered, abandoned and at-risk animals".

The Minister recalled the major improvements in animal welfare that have taken place in recent years. The reform of the Animal Health and Welfare Act 2013, which replaced legislation going back over a hundred years, was a particular milestone in providing a modern-day legislative basis to support animal welfare policies and objectives. "This legislation enshrined the Five Freedoms concept and introduced mandatory standards to provide for positive welfare for animals."

A full list of all the Animal Welfare organisations that received funding from the Department of Agriculture, Food and the Marine can be found here.